CHRIS SCHERER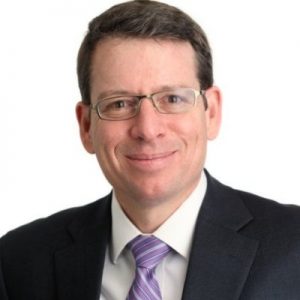 With over 20 years as a transformation Leader, Chris has added value and mitigated risk across borders, functions, levels, industries, and technologies by executing system-wide programs within organizations and as a management consultant, including Fortune 500 companies and start-ups. He has consistently delivered fast results in both failing and robust situations.
After completing a dual-degree Master's program at Thunderbird School of Global Management and ESADE in Barcelona, Spain, he began his consulting career at Arthur Andersen Business Consulting in Chicago. He then pursued his passion to work and travel internationally in Corporate Audit at Baxter International, Inc., performing application, audit, financial, operational & plant reviews (in Latin America, Europe and the US) to identify issues, present findings and solutions to management.
When his wife's company moved to New Jersey, he joined Schering-Plough Corp. as a Finance Manager for the Animal Health Business, managing operational issues, budget, close, estimates and plans for Latin America, Far East, Europe, Canada, Middle East and Africa after an acquisition that doubled sales to $200 million in 54+ countries. He then moved to the Human Business, responsible for Latin America (sales of $506 million in 17 countries). Throughout these roles, he supported and presented findings and solutions to senior management.
Chris then joined The McGraw-Hill Companies (now S&P Global) as a Project Manager for Business Decision Support in Global Financial Shared Services where he identified operational improvements with finance, sales, operations and technology customers around the world. In the role, he planned projects, recommended and implemented solutions, and managed cross-functional teams. He then had an opportunity to move to join his former boss in Human Resources (HR), as Director of Risk & Process Management, advising and leading all aspects of HR risk management.
In 2009, Chris joined a boutique management consulting firm, the founders of which worked together at Arthur Andersen Business Consulting. As a Director, he not only helped to grow a start-up (from 10 to over 100 employees), but also to lead multiple teams in non-labor cost reduction, compliance, & process improvement efforts (e.g., multiple Fortune 500 managed care organizations, AmLaw Global 100 law firm, national retailer, & global confectioner), delivering over $250 million in savings. They jointly developed & implemented fact-based, industry-specific, & data-rich business solutions, consistently gaining executive-level support and building teams empowered to drive results.
When his wife had the opportunity to work remotely, they moved back to Michigan to be near her family. In his spare time, he enjoys cycling (on and off-road) and traveling with his wife and pets in their RV.
Additional Services
In addition to the CEO Focus peer group facilitation and coaching, Chris also works with companies in the areas of:
Advanced Data Analytics
Business Intelligence
Change Management
Contract Negotiation
Cost Reduction
Knowledge Management
Process Review and Improvement
Risk and Compliance
Sourcing
Chris Scherer, Owner
CEO Focus of West Michigan
616-606-5900
314 N Main St
Rockford, MI 49341
www.ceofocusmi.com
email Chris