ROEL HOEKSTRA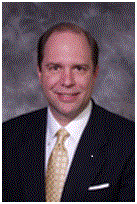 A seasoned executive, Roel has almost 30 years of experience guiding businesses both big and small. His expertise has grown to include marketing, sales, corporate finance, strategic planning, executive facilitation, employee benefits and human resources.
Roel progressed through the ranks of the management consulting industry spending a combined 17 years with John Hancock, Johnson and Higgins, and Mercer Consulting. First as an expert on health care information systems, insurance financing, and managed care plan design and finally at Mercer as a Partner in the firm, a global account executive and regional sales leader.
For the past 10 years, Roel has lead the specialized consulting and investment banking firm he founded focusing on working with small and mid-sized businesses and entrepreneurs to acquire capital, drive sales, and manage the customer experience.
Roel is an accomplished sailor. He races sailboats both big and small and is involved with the governing body of the sport, US SAILING. Roel has competed in three Newport to Bermuda Races and five Annapolis to Newport Races. Roel also races small sailboats (one design) in Philadelphia and Annapolis. Roel is a US SAILING certified Race Officer and has organized regattas in Philadelphia PA, Annapolis MD, and Newport RI.
CONTACT INFORMATION
Roel Hoekstra
Regional Director