Tom Northup
Prior to founding Leadership Management Group, Tom spent 30 years in operations management. He was a Principal and Chief Executive Officer of his last three companies, growin
g one from a second tier player into a position of market leadership. He has been successful in several environments including: high growth; turn around; and multi-plant, multi-shift, unionized operations.
Tom has a comprehensive understanding of the issues facing company executives in today's fast paced  business environment. Combining his knowledge of Leadership Processes with Practical Management Experience Tom generates impressive results for his clients.
Today, through coaching, consulting, mentoring, and training, Tom provides practical experience and thoughtful leadership. He is a goal-oriented executive experienced in developing strong management teams all with a focus on building
sustainable success and results.
He works side-by-side with clients to develop plans and implement strategies to . . .
build capabilities that increase revenue and profitability year after year
heighten competitive advantages
make companies more proactive in the marketplace
build effective management teams
foster greater corporate wide accountability
generate sustained results
groom future generations of leaders
ensure continuity of vision and growth through thoughtful succession planning
Tom has CEO Experience. He personally understands how to build excellence and reach a vision for the future.
Tom is results oriented. He helps clients meet hard-to-reach objectives.
Tom's process is transformational. He helps make behavioral and attitudinal changes for long-lasting success.
Tom is practical. He provides proven methods and practical how-tos.
His clients say Tom gives "honesty, the truth – uncut and unabridged, and an unbiased answer based on years of real life practical experience that works."
His gift is "providing clarity, focus and practical how to's."
Clients feel "focused, challenged to look at an issue from another point of view, re-energized."
Contact Information
Tom Northup
CEO Focus, Orange County Email Tom
Taylor Hunter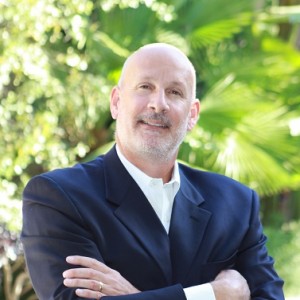 Taylor Hunter brings more than 25 years of corporate executive experience with companies ranging from large international to medium and small start ups. Prior to establishing Fairwater Growth Partners, Inc Taylor held principal and executive positions at North American Philips, Olympus America, Channel Vision Technology, Willard Marine, Karl Storz Endoscopy America, iLeads.com, and Eagle Pacific Powerboats.
Taylor has a diverse executive experience which spans three decades across several industries, which uniquely qualifies him to partner with CEO's. Industries include medical and industrial capital equipment , smart home technologies, internet marketing, military marine craft and pleasure boating.
He has successfully orchestrated all stages of strategic business planning and development, including shaping/refinement of operations, product/pricing development, team structuring; directed the launch of new operations and strategies to Identify, seize, and drive opportunities to maximize potential and expand revenue. Strategic and tactical leadership talents demonstrated throughout career; create and translate concepts, vision, and objectives into action plans that support specific goals and objectives.
Taylor is a member of the Minority Business Development Agency which is part of the US Dept of Commerce to promote growth and competitiveness of the United States' minority-owned businesses.
He lives in Newport Beach, Ca with his wife of 26 years and has 3 children. When not working Taylor enjoys cycling and spending time with friends and family boating.
He graduated from Pepperdine University and a member of the AGS honorary Society and has studied abroad in 15 countries.
Contact Information
Taylor Hunter
CEO Focus, Orange County