RICHARD DOYLE
Richard has over 40 years of management experience from retail management through to the Executive Suite as CEO, Owner and Board member.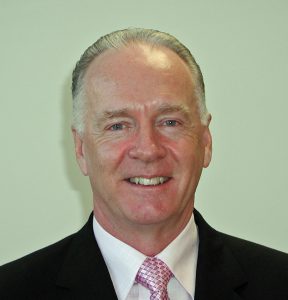 Richard began his career in retail management working for Canada's leading office supply chain and then the leading Canadian book store chain. Leaving the retail industry to join S. C. Johnson and the consumer products industry, Richard moved into sales management and marketing. After moving through various management positions, Richard progressed to the role of National Sales Manager for their Retail Sales Division.
In the ensuing years, Richard has been the General Manager for the Ontario PGA, President of ImagineAbility providing jobs for the intellectually disabled and President of Herd North America. Richard also owned Lauridon Sports Management a recreational facility management company.
Richard founded and manages Caledonia Enterprises a sales / consulting company. Caledonia has supported many business executives / owners to deal with the challenges they face each day, as they continue the growth of their companies.
Richard's career has spanned various industries:
Retail
Consumer Goods
Sports Management
Facility Management
Technology
Charitable & Not For Profit
Automotive Manufacturing
ADDITIONAL SERVICES
While the coaching platform of CEO Focus is peer group (mastermind) facilitation, he also works with company owners/senior managers individually on specific issues.
Strategic planning for companies
Sales management & training
Business plans for presentations to banks or potential buyers of the organization.
Interim management support.
Turnarounds
Human Resources

Recruiting
Employee Development

Sales Process
CONTACT INFORMATION
Richard Doyle
Email Richard