CEO FOCUS
>
Regional Offices
>
Dallas
Dallas
KIMBERLY SULFRIDGE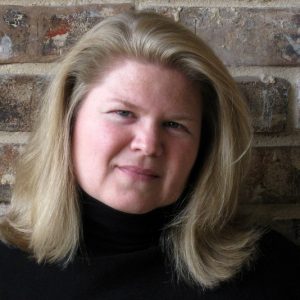 Kimberly is a serial entrepreneur who has owned and operated several companies in a number of industries, including but not limited to insurance, real estate, adventure, and business consulting. She started her first company, an insurance agency, at the age of 19 while still a sophomore at Southern Methodist University (SMU) in Dallas. After graduating with a B.A. in Psychology, she continued growing her agency while receiving numerous regional and national awards. While successful, she did not like where the insurance industry appeared to be going for agents and decided to sell her agency in December 2000. During the one-year transition period, Kimberly started her second company in real estate, which she still owns today.
With her real estate business thriving, Kimberly began looking for other possibilities when she began to notice an under-served market for small business owners. While there seemed to be plenty of guidance for mid-sized companies and up, small business owners were severely overlooked in this area. Kimberly saw an opportunity to use her business skills and began taking contract positions with small businesses in the following capacities:
Business Plan/Model
Goal setting/Objectives
Leadership development
Team building and employment collaboration
Mergers & Acquisitions
Income generation
Motivation
Infrastructure development
Business Systems
Strategic planning and execution
Work environment
Kimberly had found her passion working with these business owners and often times helps them see things in their companies that they are too close to see themselves. She started to realize that while she was working with many different industries, the issues and challenges were very similar if not exactly the same. That is when she started to look at mastermind groups. The collaboration of like-minded individuals working towards common goal seemed so simple, yet so powerful. She researched the idea extensively then found her home with CEO Focus where she is determined to bring this concept to those business owners looking to take their companies to the next level, no matter their size.
Away from career and business, Kimberly is a wife, traveler, photographer, writer, sports enthusiast, volunteer and mother of two adorable fur babies. Most recently, in her spare time, she has been working on a project that is a lifelong dream and hopes to publish a book on the subject very soon.
CONTACT INFORMATION
DENNIS HALL

Dennis has over 40 years of experience as a successful business owner/operator and civic-minded leader.  He is skilled in developing processes to achieve best practices, logistics, people, operations, sales, and profit.
While most of his career has been in the restaurant industry, Dennis has had many other roles.  He has been a member of many Boards of Directors, Marketing Executive, Project Manager, CEO, Treasurer, President of Operations, City Council Elected Member, City Council Chair, and Mayor.  He has served twice as McDonald's Co-Op President, Regional Operator Board Member, Purchasing Chair, and Political Relations Chair on the local, regional and national level.
Dennis' proven skills:
| | |
| --- | --- |
| Brand Building | People Development |
| Leadership | Vendor Management |
| Supply Chain Management | Team Building |
| Profit Building | Innovative |
| Government Relations | Training |
During his McDonald years, Dennis owned/operated six restaurants in the college town of Provo, Utah.  He employed 250+ individuals.  He held the regional 'Highest Sales Increase'  for 20 years running.  Dennis opened the first McDonalds on a golf course, another in the middle of the 2002 Olympic venue in Provo, Utah, and the first indoor 'Playland.'  He was a guest lecturer at Brigham Young University covering the topic of Business Ethics.
Dennis has built success by building his employees.  His turnover rate was 72% better than the national average.  He provides opportunities for employees to attend training, including attendance at McDonald's Hamburger University (18 transferable college credit hours).  The training helped his employees' progress in the company.  Dennis also spent time mentoring other owners and guiding them in creating successful businesses.
Knowing his customers contributes to his success.  When McDonald's introduce McCafe premium coffee, Dennis was not impressed with the details.  He negotiated with the company to add Premium Hot Chocolate (with added flavor options).  In Provo, this became the new favorite with a 300% increase in sales and return on investment of two years. This option was quickly included and tested in the Detroit locations, then spread throughout the country.
Dennis believes businesses need to be good community partners.  His desire to give back to his community led his family to become Urgent Foster Care Providers.  His family saw many foster children in their home, and a few stayed as 'family.'  He was the founder of the Downtown Business Association in Provo, UT.  Over the years he invited and mentored 105 businesses and restaurants to open their doors in Provo. He also served multiple years on the City Council, spending three years as the Chair and time as Mayor.  He and seven other McDonald's owner/operators contributed the money to purchase the first Ronald McDonald house in SLC.  Dennis continued to donate monies to build Ronald rooms in a local hospital. He also supported the local summer reading program by giving 10,000 ice cream cone certificates every year.  He has given to the Red Cross and many other charitable organizations.
Dennis grew up in California, spent 38 years in Utah building his business, then transplant to Texas in 2015.  He is a father of 5 children, 2 foster children, and 23 grandchildren.  When he is not thinking of new business ventures, he enjoys spending time with his family or riding his Harleys
CONTACT INFORMATION